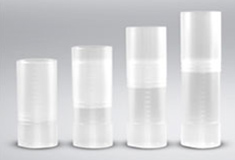 Tubes for votive candles

Masterplast is a supplier of plastic tubes for votive candles manufacturers. The offer includes injection and blow molding method tubes. We are also the only manufacturer of tubes with adjustable height.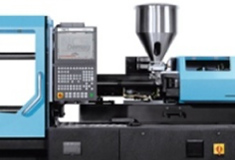 cooperation and other products

Masterplast owned modern machinery park containing injection molding and blow molding machines where orders are being executed.
ABOUT COMPANY
Masterplast for over 20 years is specializing in manufacturing plastic by injection molding method and blow moulding. The company was founded in 1995 and originally was engaged in thin-walled tubes production for votive candles industry. In the following years other plastic details were also produced, according to customer's demand.
The year 2010 was decisive for company Masterplat because continuing self-development, products under new brand "QuestSystem" were created and marketed, being an innovative solution for the everyday object's storage.
The decision to invest in the expantion of the machinery park and also the close cooperation with the LustarBraform toolroom allowed the company to extend the offer's range of pioneering product- a tube for votive candles with adjustable height.
For years, continually raising the quality of products and taking care of the high culture of customer service, Masterplast remains a trusted partner for customer in Poland and Europe.